All our profits go towards Working to Prevent Suicide
~ since 1989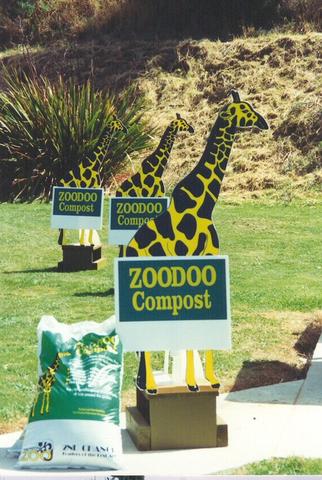 Select Stripe Credit Card

to pay with a MasterCard or Visa.  We use Stripe to process our Credit Card transactions.  When you pay by credit card your details are sent securely through to Stripe without us seeing them.  Stripe then process your payment and send it through to us less their commission of 3.5%.  More information on Strip can be found here:

https://stripe.com/nz

Select Internet Banking/Bank Deposit if you wish to pay via your own internet banking.  Our account details will be sent to you after you have made your order online with us.  Please note we won't process your order until payment has been received which can take a couple of days to get through to us.

Select Internet Banking (Pay with PoLi)

if you would like to pay using the PoLi payment system.  This links you directly to your internet banking to process the payment to us.  More information on PoLi can be found here:

https://www.polipay.co.nz/

 

However if you want to make an order by phone, payment can be made by internet banking, or we can take Visa or Mastercard over the phone by calling us on 0800-28 99 66 (0800-buyzoodoo). Please note, we do not have eftpos and when paying by credit card there is a 3.5% processing fee charged.
For payment by Internet Banking the account numbers are:
Auckland customers: 06-0549-0147309-04
Wellington customers: 06-0549-0147309-00

Nelson customers: 06-0549-0147309-12

How much does ZooDoo cost?

Recommended retail for Auckland, Wellington and Nelson is $8.50 per bag.
Each area has a special from time to time. Please click on your area in the Shop to see prices and specials.
How long will it take for my delivery?
Deliveries are usually done within a week of receiving your order, sometimes next day depending on our schedule and what suburb you are in and we will email you with your booking so you know what day to expect delivery. In Auckland our standard time frame for delivery is between 8am and 3pm and in Wellington it's between 10am and 6.30pm. You don't need to be home for delivery (unless you have locked security gates or a dog, or something like that).
What size is the bag?
Compost is 35L which is similar to the large bags you see in garden centres. Imagine 17.5 x two litre ice-cream containers. Rose Mulch and Terracotta & Tub Mix are 22L each (11 x two litre ice-cream containers). Bark Nuggets come in 40L bags (20 x two litre ice-cream containers) and Bark Mulch comes in 45L bags (22 x two litre ice-cream containers).
What area will a bag cover?
One 35 litre bag of ZooDoo covers approximately one square metre with a 4cm to 5cm covering.
Can I plant straight into ZooDoo?
Yes. All ZooDoo products are well composted and sterile and will not burn roots.
Is ZooDoo smelly?
ZooDoo has a pleasant and sweet smell, it has a friable texture and is easy to handle.
Can I buy a trailer load?
No, sorry. Unlike other composts, which are left outside in piles exposed to the rain where leeching of the nutrients occurs, we cover our piles during composting then bag the product immediately, locking all the nutrients in the bag until you are ready to use it. This is why we don't sell by the trailer load. We see ourselves as producing a boutique compost.
What animals' manure is used to make ZooDoo compost?
The manure from herbivores or hoof stock specific to the local zoo is collected and used to produce a boutique compost, rich in nutrients. In Auckland it's currently giraffe, zebra, elephant, antelope, and rhino and in Wellington it's currently giraffe, antelope, capybara, goat and sheep. This can change from time to time as new species are added or moved on. Because there are fewer animals at Wellington Zoo we have refined this compost by adding a small amount of mushroom compost to make an even more boutique blend. This mix has been very popular over the last twenty years.
I'm in Wellington and on the front of the bag it says ZooDoo contains the manure of rhinos and elephants … but there are no rhinos or elephants at Wellington Zoo?
To reduce printing costs, we had thousands of generic bags printed to be used across all our outlets. Once we have used these bags, we will update the wording before printing more. Please also see above for further details of which animals' manure is used in our ZooDoo Compost.
How much waste manure do you recycle at Auckland and Wellington Zoos?
There is approximately 9 cubic metres of waste manure per week (approx. 9 tonne) from Auckland Zoo and approximately 2 cubic metres (approx. 2 tonne) from Wellington Zoo which is recycled through ZooDoo saving the ratepayers thousands in dumping fees per year.
Does ZooDoo contain weeds?
No. Backed by our Weed Free Guarantee. The hot method of composting we use kills weeds and diseases, sterilising the compost. However, if you already have weeds in your garden ZooDoo will make them grow bigger.
Can I grow veges in ZooDoo Compost?
Yes, ZooDoo is ideal for vegetables, especially leafy green vegetables as it is high in nitrogen.
What are your sheep pellets made of? Do the sheep pellets have an NPK analysis?
Sheep pellets are made of pelletised sheep manure and wool waste. The NPK ratings are a bit variable, but in general they average out to 3-1-2
Why is ZooDoo measured in litres, not kilos?
ZooDoo is measured in litres because its variable moisture content can make a difference in weight.
Will ZooDoo help to keep cats off my garden?
Sorry, we can't answer that as a yes or no, some of our customers tell us it does and some say it doesn't.
What is the slow release fertiliser in the tub mix and rose mulch?
Nutricote, a controlled 8-9 month slow release fertiliser.
What happens to the manure if an animal is sick?
The manure from any animal that is sick or on any medication/antibiotics is excluded from our composting and manure is only taken from animals that are well and showing no signs of illness.
Is ZooDoo available through garden centres?
Yes, ZooDoo Compost is available from selected garden centres. If you plan to purchase ZooDoo Compost through a retailer we suggest you phone them first to make sure that they have stock available.
Wellington: Mitre 10 Crofton Downs (tel 479-8765)

What is the free home delivery area for Auckland?

The Auckland free home delivery area extends roughly from Long Bay on the North Shore through to West Harbour, Massey, Titirangi in the West through to all central suburbs and over to Howick & Manukau in the South. Minimum order requirements may apply to some addresses, please ask us if you're not sure. If you are outside our free home delivery area we are happy to deliver to a friend or rellie within, on your behalf.

What is the free home delivery area for Wellington?

The Wellington free home delivery area covers all Wellington suburbs and as far north as Waikanae on the Kapiti Coast & includes Eastbourne, Wainuiomata and Upper Hutt in the Hutt Valley. Minimum order requirements may apply to some addresses, please ask us if you're not sure. If you are outside our free home delivery area we are happy to deliver to a friend or rellie within, on your behalf. nb: There are some homes in Wellington that have difficult access and may be charged a delivery fee. If you have a difficult access please ask.

What is the free home delivery area for Nelson?

The free home delivery area for Nelson goes as far South as Richmond and North as far as Atawhai.

Where is ZooDoo located in Wellington?

There is only one entrance to our site. Please see the map for directions on how to find us.

Does ZooDoo contain any residual herbicides?

We have been asked this type of question many times over the years and we can only compare ourselves to other types of composts, the most common ones being the ones that use recycled green waste. This waste usually comes from home gardens and some council parks where many herbicides, pesticides, insecticides and fungicides are sometimes used … the green waste stations that take this don't screen or separate it, it just all goes into a pile all together. Most of this does breakdown into harmless chemicals during the composting process, but some do not.

Zoodoo compost does not use recycled green waste and the manure comes from zoo herbivores or hoof stock. The feed that the animals get is usually of the highest quality and the zoos are very picky on where they source it from. The manure from any sick animals that are on antibiotics, for example, is disposed of at the landfill and does not go into ZooDoo. We only add aged bark fines into our compost—this is done to make it more friable and easier to handle.

Are your plastic bags recyclable?

Clean, dry bags can be recycled through the soft plastics recycling scheme.  This applies to both our ZooDoo bags and Tui product bags.  Alternatively, we are happy to collect any used ZooDoo bags when we deliver your next order.  Please add a note on your next order if you'd like us to do this.  Good condition bags will be re-used in the future to sell smaller quantities of product.

Trouble placing an order with iPhone/iPad/Tablet etc

If you think you have filled in all required information and ticked all boxed, but don't seem to be getting anywhere, try emptying your Web Browsers Cache and trying again.

 

Follow these steps if you use Safari on an iPad or iPhone: